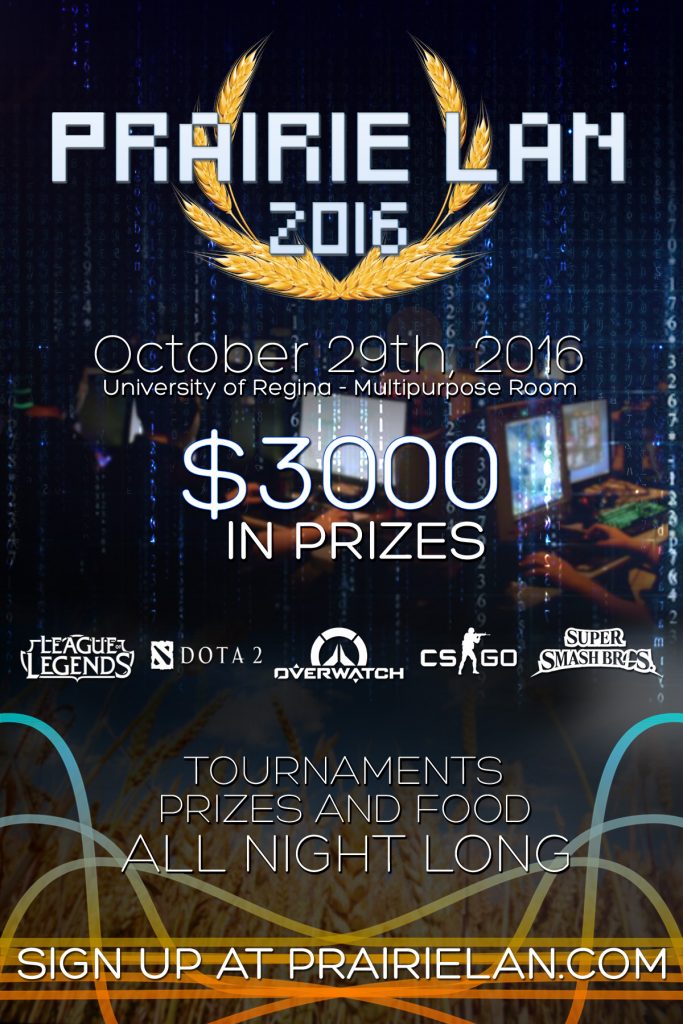 PrairieLAN invites gamers from all over Western Canada to come together and play together for 24 hours to raise money for the Children's Hospital Foundation of Saskatchewan.
Participants will bring their own computers to the University of Regina Multipurpose room and can partake in casual and competitive tournaments and other team building events.
This year we have doubled our venue space by expanding to The Owl. This allows us to host a full size Smash Bros. tournament. There will be a mini-bar in the upstairs of The Owl. We have invited cosplayers to make an appearance, and speed-runners will be live on location breaking world records.
This event will promote the community, create friendships, and bring players together, all while raising money for charity.
SaskInteractive is proud to be a sponsor of this great event.
http://www.prairielan.com/