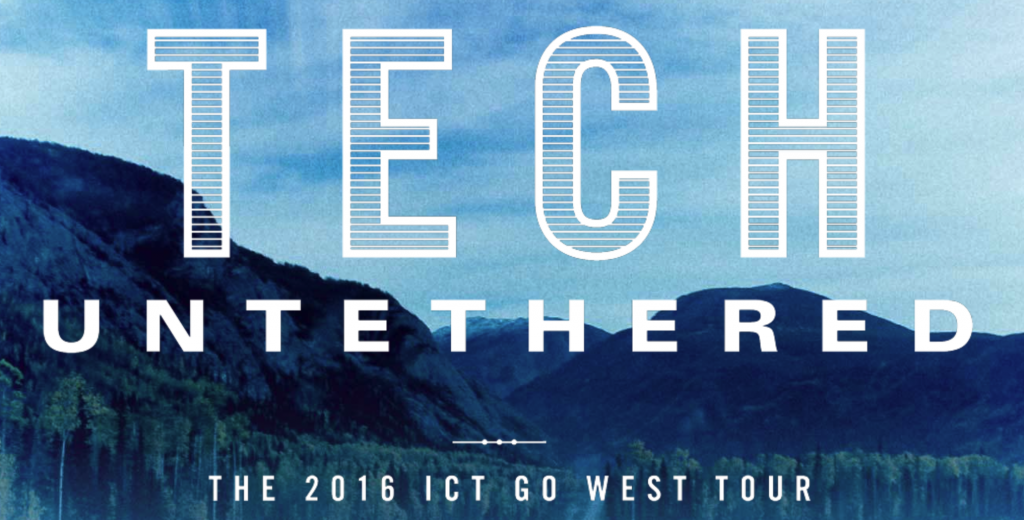 Our friends at ICT West are on a mission to take talented Western Canadian tech companies to three of the world's top technology trade shows:
Web Summit 2016 – Lisbon Portugal – November 7-10, 2016

CES (Consumer Electronics Show) 2017 – Las Vegas, NV – January 5-8, 2017

Mobile World Congress – Barcelona, Spain – February 27 to March 2, 2017
In order to inform and prepare Saskatchewan companies for these technology missions, ICT WEST is hosting an INFORMATION SESSION and WORKSHOP.
Saskatoon
Wednesday, September 21, 2016
11:00 AM – ICT West info session
12:00 – 2:00 PM – Workshop
The Wilson Centre
#129 – 116 Research Drive
Innovation Place
Info Session: If your business has international aspirations, come find out how being an ICT West delegate will help you reach them. Stay for the workshop and learn which steps you should take before you leave to maximize your potential for success once you hit the show floor.
Workshop: At a trade show, 80% of the work happens before you hit the show floor. You can't expect to show up unprepared and find the right customers, investors or partners. Get the most out of Web Summit, CES, Mobile World Congress and any other tech conferences you might be attending by signing up for this workshop. Over the course of two hours, we will help you define your objectives, prepare for pitches, follow through with follow-ups, and other tips, tricks and advice on how to get the most out of the trade shows you attend.
RSVP:https://www.ictwest.ca/tour/
There is no cost to attend!  Lunch is provided.
Share this event on Twitter, LinkedIn or Facebook using the hashtag #ICTGoWest and be entered to win an international travel prize pack!
We would like to hear from any Saskatchewan company or entrepreneur interested in more information on the ICT WEST Information Session & Workshop or one of the trade missions.
For more info on ICT West and the upcoming trade shows visit: https://www.ictwest.ca