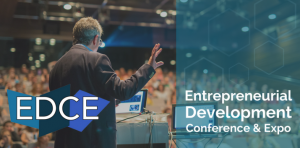 EDCE Saskatchewan 2017
Join your rivals and peers at Saskathewan's #1 business conference, expo, and networking event of the year! EDCE helps small business owners and entrepreneurs take charge of their business. Our 1.5-day event offers valuable insights and exclusive opportunities with over 20 in-depth sessions, workshops, and presentations from top industry experts. We couple this content with an interactive Small Business expo and 3 one-on-one networking events to give you everything you'll need to address the ever changing business landscapes.
Regardless of your business's size or age, and whether you're a stakeholder, owner or have a vested interest in your company's success, you're invited to EDCE as it has the resources you need to stay ahead of your competition. Join us at EDCE Saskatchewan at the Saskatoon Inn & Conference Centre, September 15-16, 2017. Saskatchewan's #1 Small Business Event.
THE SPEAKERS
We interview and vet top business experts internationally to deliver high-level education. This year's event will feature TEDx Speakers, an Emmy Award Winning TV Personality, a Google Mentor, Government Officials, Thought Leaders, Fortune 500 CEO's and many others!