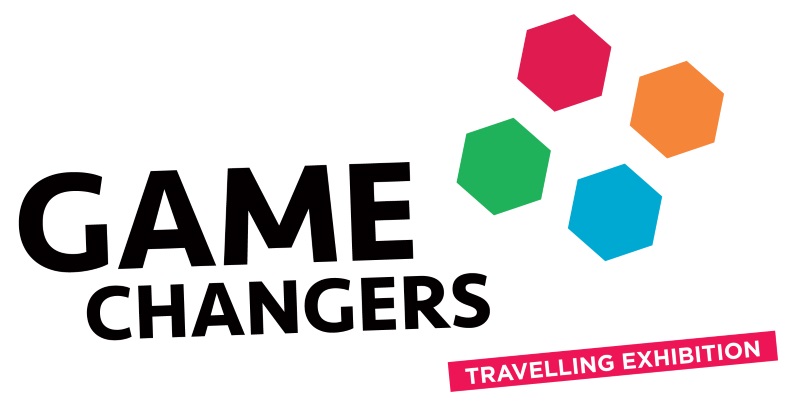 SaskInteractive is proud to be a community sponsor for the Game Changers exhibit at the Western Development Museum in Saskatoon and we had the opportunity to attend the opening night festivities.
SaskInteractive member Noodlecake Studios (and a sponsor of Game Changers) brought along some VR and a few of their games to add to the fun.
Game Changers is a travelling exhibition that will let you discover how innovation has shaped the video game industry.
Game Changers examines how the intersection of audio, storytelling, graphics, and gameplay creates the immersive environment of current video gaming systems.
Live the video game evolution, from memorable Pong to the photorealistic, immersive games of today. Step inside a game, and become a character yourself! Try your hand at operating a supersized Nintendo controller, play Tetris on a giant Game Boy, and test your knowledge of retro video game music.
Discover original concept art, storyboards, level designs, and scripts of some of the most influential games ever developed, and listen to experts from the industry explain how they develop the games you love.
Explore over 120 of the most influential games that have transformed the gaming scene, and test your skills with 16 games that have significantly changed the gaming experience, including Pac-Man, Super Mario Bros., Tetris, Angry Birds, Space Invaders, Flower, and Adventure.
Experiment with augmented reality, and examine upcoming video game trends while imagining what gaming will look like in the future.
Thanks to WDM for the invite and we encourage everyone to go check out the exhibit that runs from February 7th to April 30th, 2017.
Watch SaskInteractive's Facebook page for more events regarding this wonderful exhibition.