Come join the CSSS at the University of Regina for Global Game Jam Regina January 20th-22nd!
The GGJ is an event where participants work concurrently with developers around the globe around a central theme, and then have 48 hours to create a game. Many games developed in previous Game Jams have become fully realized games. The GGJ is open source, hardware & software agnostic and all projects are protected under a Creative Commons license. It is a unique opportunity for individuals to be creative and push themselves to create an amazing piece of art and technology!
For more information, visit their Facebook page https://www.facebook.com/GlobalGameJamRegina
or their website https://www.globalgamejamregina.ca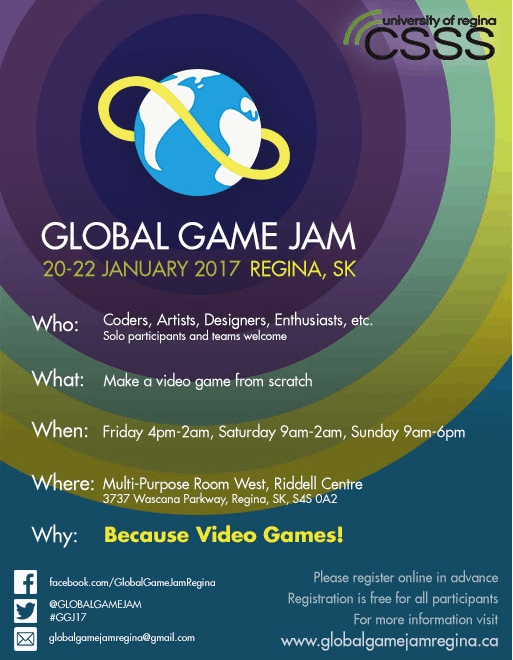 Proudly sponsored by SaskInteractive!