Game with US Game Jam is an event held twice a year with the goal of providing game enthusiasts a space to be creative together and make games.
This is an opportunity to get together with like-minded enthusiasts to explore interesting or novel game ideas by creating a game from scratch over the weekend.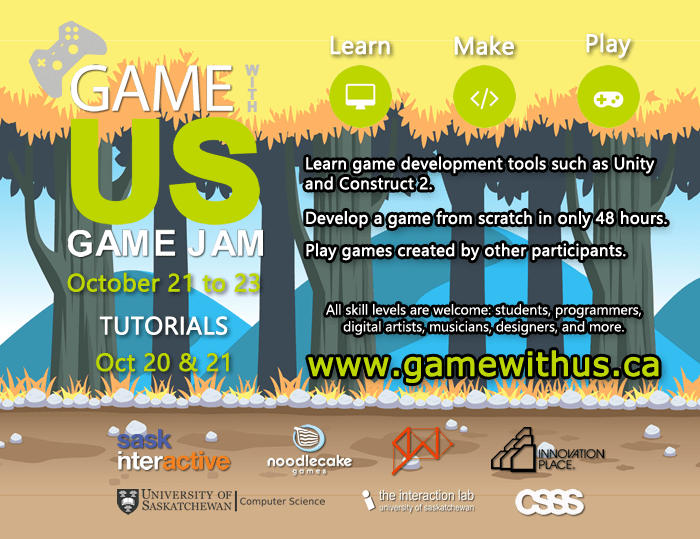 The event is attended by and open to programmers, artists, musicians, designers, and beginners with no prior experience.
SaskInteractive is proud to be one of the sponsors.
For more info: www.gamewithus.ca