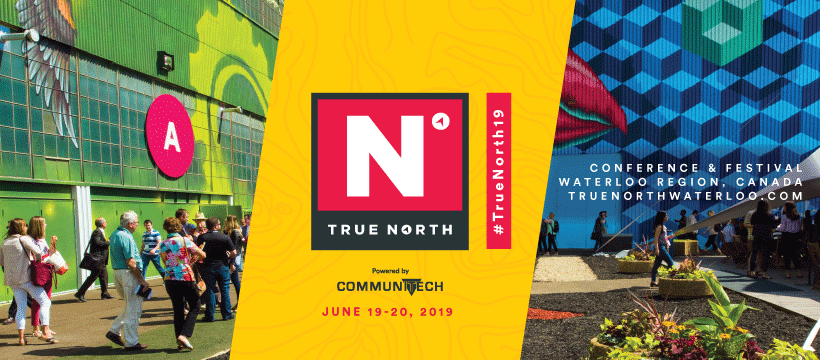 True North 2019 brings 2,500 of the brightest, boldest, carbon-based badasses to Canada's hottest tech community. Join us. Roll up your sleeves. Help make Tech for Good the core of digital life, work and play.
Powered by Communitech
Communitech was founded in 1997 by a group of entrepreneurs committed to making Waterloo Region a global innovation leader. At the time it was crazy talk, but somehow this community managed to pull it off. Today, Communitech is a public-private innovation hub that supports a community of more than 1400 companies — from startups to scale-ups to large global players.