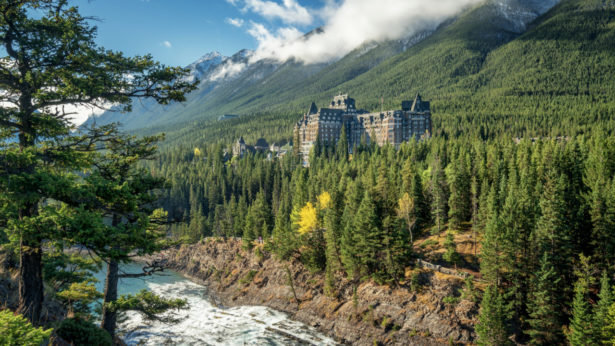 THE BOUTIQUE GAME DEVELOPERS AND GAMES INDUSTRY CONFERENCE OF NORTH AMERICA
30th OCTOBER – 1st NOVEMBER 2019, BANFF, CANADA
Event details
Reboot Develop Red 2019 will be taking place from 30th of October to 1st of November 2019 in the breathtaking national park Banff, in beautiful Alberta, Canada. Banff is one of the iconic, breathtaking nature resorts of the world under protection of UNESCO. The conference will take place at one of the most unique and luxurious venues that both Canada and North America have to offer – Fairmont Banff Springs conference resort.
In it's first year already the conference is setting it's goals extremely high, expecting to attract between 1000 and 2000 international attendees while featuring 100+ incredible speakers during 3 days at 6 tracks. Reboot Develop Red 2019 in it's premier year will also host as it's key parts a B2B expo and indie expo areas.
Reboot Develop Red Indie Award and life achievement Reboot Develop Red Hero Award ceremonies are set to take place on the last day of conference. For all questions regarding sponsorship or exhibiting feel free to contact us as soon as possible, as interest is huge already, directly at b2b@rebootdevelop.hr
---
Looking for support to get you to the conference check out Creative Saskatchewan's Business Capacity Grant.