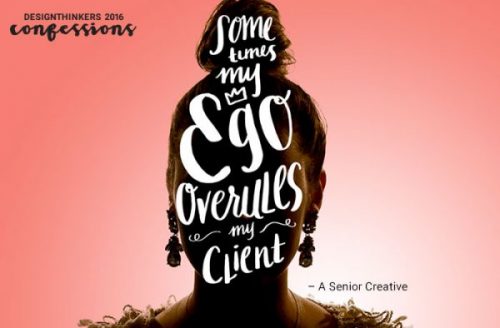 Once again SaskInteractive is happy to be affiliated with the DesignThinkers Conference taking place in Toronto on November 3rd and 4th.
We are also happy to announce that SaskInteractive members can take advantage of their membership and receive special pricing to attend the conference.
DesignThinkers delivers inspiring, cutting-edge content from leading design visionaries from around the world for its 17th year.
RGD's 17th annual DesignThinkers Conference offers insights from industry pioneers and emerging vanguards into the evolution of the profession, now and in the future. Designers attend to learn new skills, expand their knowledge and prepare for a future that necessitates they tackle ever more complex challenges. They'll leave inspired, with an expanded the power of design and their roles as designers.
With over 2,000 attendees, 30+ speakers and presentations in 4 streams (Inspiration, Strategy, Trends and Interactions), DesignThinkers is one of the most respected annual design conferences.
Speakers include: Paola Antonelli, Sr. Curator at the MoMA; Ashleigh Axios, Creative Director at The White House; Connie Birdsall, Global Creative Director at Lippincott; legendary art director David Carson; type designer Tobias Frere-Jones; Steven Heller; Erik Kessels, co-founder of Dutch ad agency KesselsKramer and graffiti artist Steve ESPO Powers.
You can learn more about the event at www.designthinkers.com.
Members receive the special Group/Org Member rate!
WHAT
DesignThinkers 2016 Conference
WHEN
Thursday, November 3 and Friday, November 4, 2016
See the schedule here
(Design Educators Conference on November 5, 2016)
WHERE
Sony Centre for the Performing Arts
1 Front Street East, Toronto, ON M5E 1B2
CONNECT
www.designthinkers.com| @RGDÂ #rgdDT | facebook.com/designthinkers