In February we ran a series of 4 workshops focused on making Augmented Reality projects (AR) using a variety of AR tools. The workshops were facilitated by the talented Giovanna Graziosi Casimiro. We had a great turn out of people from a variety of disciplines. After the workshops ended we were happy to see three of our attendees end up working on projects that incorporated their learnings.
Madhu Kumar
Madhu made use of Augmented Reality in her Regina art exhibition to honours immigrant women. Using Artivive AR app she was able to present video overlays on her paintings that presented interviews with the women she painted.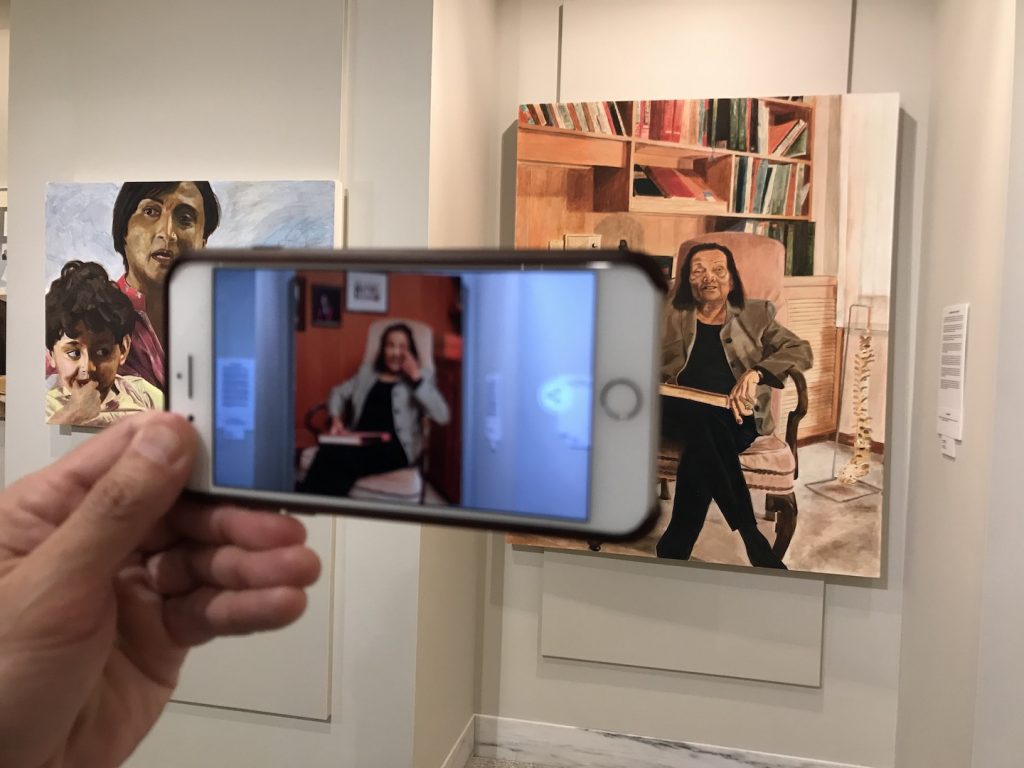 Check out this CTV News item Recent exhibition uses Augmented Reality as storytelling tool.
Learn more about Madhu's work here.
Eric Hill & Sandee Moore
Eric and Sandee worked together on a project to celebrate the Regina's Capital Point hole. The two collaborated on creating a number of visualizations that showcased a variety of possibilities for the space.
Check out Sandee's write up over on her website.